Join our team at English Literature Education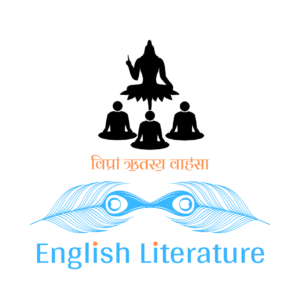 You are here because you think like us. We are working towards establishing an Indian narrative in the world of English literature. Yes, English is not our literature and we have learnt it from them. However, why shall we keep our interpretations of 'their literature' (and ours too) limited to the perception borrowed from them? We MUST have our own perception, interpretation and ideas. We want 'freedom' from literary hegemony! Will you support our cause?
If you are interested in literature and that is more than just reading or studying, you will find our motive exciting. We always try to find new aspects and perspectives in English literature, and we love it! We create free notes, guides, articles and other materials for English literature students. We intend to make them aware of their perception, comprehension and analytical skills. We don't have to sell anything; we have to kindle their motivation. Come, join us in creating a better digital atmosphere for literature students.
Join us today – send these details to us:
Name:
Occupation:
Your opinions on our motive:
Why would you like to join us?
Write the email to – [email protected]
We hope to see you in our team very soon!