Jeanette Winterson: Born – 1959. Nationality – British. Genre & Associations: Feminism, Lesbian Literature. 
The famous novelist who was born in 1959 in Manchester has created some of the most memorable tales featuring women in love. Right from Oranges Are Not the Only Fruit in 1985 to Lighthousekeeping in 2004, Jeanette Winterson's writings have been focused on female ventures in love, 'adultery' and sexuality. She has, on the list of her most notable works, produced a few novels, a collection of essays, a collection of short stories and also books for children.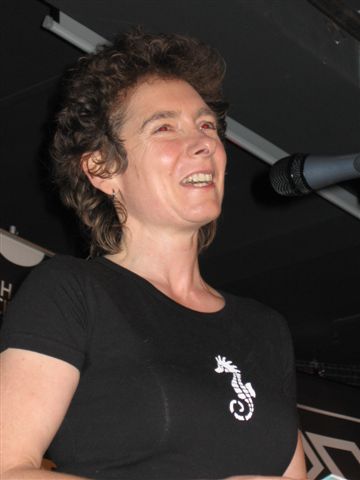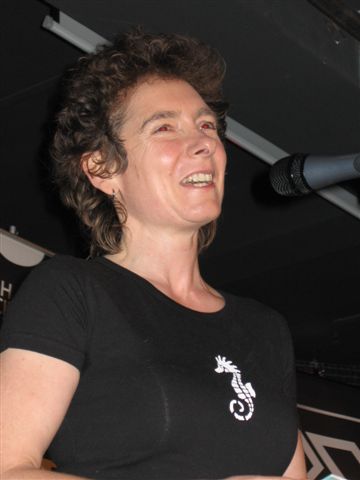 Many critics compare Winterson to Virginia Woolf. The style of Winterson's writing, especially in her novels like Written on the Body (1992) and Art and Lies (1994) are comparable to Woolf's style of writing. In these two novels, one can notice, if he is careful enough, that Winterson has experimented with the style of writing – something that was quite popular in the writings of novelists in the age when Woolf was producing her masterpieces.
Jeanette has enjoyed a versatile career and she has worked as a journalist and continues to work as a professor of new writing at Manchester University. She has written quite a number of books and the most important and most recognised among those are listed below:
Oranges Are Not the Only Fruit (Novel, published in 1985)

The Passion (Novel, published in 1987)

Sexing the Cherry (Novel, published in 1989)

Written on the Body (Novel, published in 1992)

Art & Lies: A Piece for Three Voices and a Bawd (Novel, published in 1994)

Art Objects: Essays in Ecstasy and Effrontery (1995) – a collection of essays known for praises for Woolf 

The World and Other Places (1998) – a collection of short stories

The Dreaming House (Novel, published in 1998)

The PowerBook (Novel, published in 2000)

The King of Capri (2003) – children's literature

Lighthousekeeping (Novel, published in 2004)

The Stone Gods (Novel, published in 2007)

The Battle of the Sun (Novel, published in 2009)

Ingenious (Novel, published in 2009)

The Daylight Gate (Novel, published in 2012)

The Gap of Time (Novel, published in 2015)

FranKisssTien: a love story (Novel, published in 2019 – featuring Bexit)
Jeanette Winterson is an open homosexual. She was found out to be lesbian when she was 16 and since the time she published her first novel, she has been in a same-sex relationship with different women. She married Susie Orbach in 2015.
The main features of Winterson's writings are her strong narratives and the language. She creates an atmosphere that suits her characters and their development in the direction she wants. Some of her novels, right from the very first one, are directly inspired by her own life. In Oranges Are Not the Only Fruit, her character is adopted – just like her, and she is close to her mother as well. Termed as a lesbian bildungsroman, this novel won Jeanette the Whitebeard Award for the first novel!
Jeanette is still very active and she keeps producing books, articles and poems. She also engages on Twitter and shares her opinions with the world.
Critical appreciation of her writings can be fully justified only when one reads her novels and works. She is herself a great admirer of the 'modern' writers such as Virginia Woolf and T. S. Eliot. Inspired or maybe intrigued by those greats, Jeanette's own writing shows a distinguished faith in love. Though 'distinguished' very much for some of her readers her works might be, she tries to bring to work the techniques used by modern and post-modern writers to defeat the lines between imagination and reality.
All the new articles about Jeanette Winterson will be listed here as hyperlinks.